Thank you so much for stopping by!
I am a photographer, videographer, social media marketer, social media consultant, and content curator. I am also a travel blogger! Despite living and working in a digital world, I love to explore, give back, and meet new people all while listening to any kind of music.
Read on for a more professional version of my blog and travels. Keep on reading for fun facts about me!
Otherwise, where would you like to start? Take your pick from my most popular blog posts below or search for your own!
Subscribe to receive blog posts straight to your inbox!
For sponsorship rates and media kit, please contact me.
She started this personal blog to share her photography and travel experiences and to inspire others. As a cancer survivor, she is admirable in the eyes of others. She has traveled to 12 countries and 21 states, all by the age of 24. With 20 more countries to go, it is her goal to visit 30 countries before the age of 30.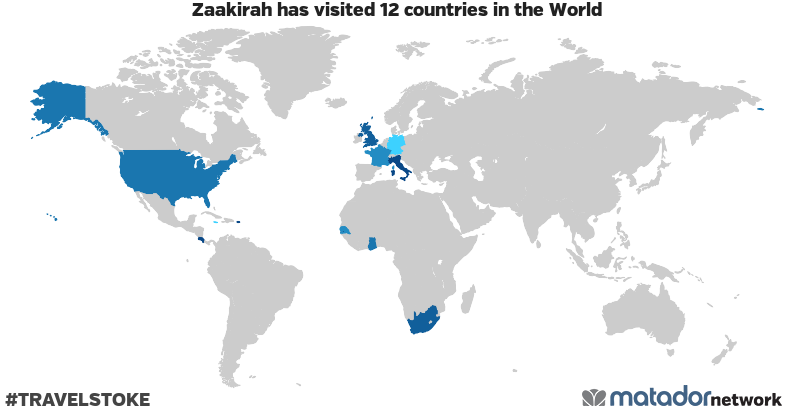 Zaakirah has been to: Costa Rica, France, Gambia, Germany, Ghana, Italy, Jamaica, Puerto Rico, Senegal, South Africa, United Kingdom, United States.
Get your own travel map from Matador Network.
Countries In Chronological order:
Costa Rica
England
France
Italy
Ghana
Jamaica
Puerto Rico (Sometimes a country)
The Gambia
Senegal
South Africa
Germany
Airport Layovers:
Belgium
Norway
Qatar
Fun Facts:
She was born in Florida but lives in Middle Tennessee
She is married to a Gambian.
She is a cancer survivor of Retinoblastoma.
She is hearing impaired.
She has PCOS.
She loves Italian food.
She loves music, movies, driving and traveling.
She has been Featured/Interviewed As a Guest Blogger on The Following Sites: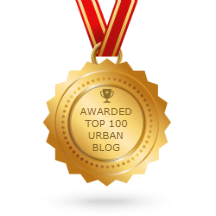 Disclosure Policy:
This policy is valid from June 2, 2015.
This blog is a personal blog written and edited by me. For questions about this blog, please contact me at zaakirah@zaakirahnayyar.com.
This blog accepts forms of cash advertising, sponsorship, paid insertions or other forms of compensation.
This blog abides by word of mouth marketing standards. I strongly believe in honesty of relationship, opinion, and identity. The compensation received may influence the advertising content, topics or posts made in this blog. That content, advertising space or post will be clearly identified as paid or sponsored content.
I am compensated to provide opinion on products, services, websites and various other topics. Even though I receive compensation for posts or advertisements, I always give my honest opinion, findings, beliefs, or experiences on topics or products. The views and opinions expressed on this blog are purely the my own. Any product claim, statistic, quote or other representation about a product or service should be verified with the manufacturer, provider or party in question.
This blog does also contain content which might present a conflict of interest. This content may not always be identified.